*
If Trump ever does have a national Muslim registry the punishment for claiming to be a Muslim when you are not one should be immediate expulsion to Pakistan combined with placement on all watch and no fly lists. If you were attending a mosque 5 years ago we pretty much know you are faking it. And if you are willing to lie about your religion we figure you citizenship is suspect to. We will ship you to Pakistan and let them sort you out. If you like we will tell them they you are a transgendered gay atheist and that you plan to turn every Muslim you come into contact with into a gay transgendered atheist as well. That way, they can see the peaceful tolerance of Islam up close and personal....
#ILoveBaconMoreThan:
1) Female genital mutilation
2) Punishing rape victims
3) Honor killing
4) Child Brides
5) Sexually enslaving women
6) Punishing homosexuals
7) Murdering homosexuals
8) Child marriage
9) Domestic Violence
10) Disciplining or Punishing Wives
11) Beating Wives
12) Violence Against Women
13) Forced Marriage
14) Women being beaten or raped for wearing "inappropriate clothing"
15) Women being beaten or raped for leaving the house without a male relative as a chaperone
16) Women and men beating beaten and sometimes killed for expressing inappropriate thoughts in a blog.
17) Women and men being beaten and sometimes killed for being accused of disrespecting the religion of peace and tolerance.
18) The belief that flogging, stoning, beheading and imprisonment are appropriate punishments for adultery, apostasy, witchcraft and blasphemy.
19) Virginity Testing
20) mufa khathat
21) Rape and marriage with 6 year olds and 9 year olds
22) taqiyya
23) tawriya
24) kitman
25) muruna
26) pedophilia
27) child rape
28) bestiality
****
***
*****
*****************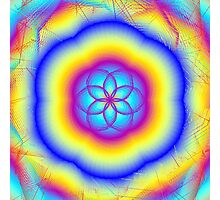 ***
***
**********************
**********************
***